…and what we are like now. (Mother's Day 2013)
As I drove the kids to school yesterday morning, Wee asked, "We're going back to our dad's tonight, right?" "Yeah." "Then we're coming right back here tomorrow?" "Yup." She didn't SAY anything in response, but this is how I know she is most definitely my child – she just sort of oozed disdain and annoyance at the stupidity of it all.
According to our divorce decree, I get the kids from 6-8 every Wednesday evening in addition to every other weekend, etc. – the standard setup for the non-custodial parent in a joint custody arrangement. After he remarried, that informally became me picking them up from school every Wednesday and keeping them overnight. So on my weekends, they spend one night with me, one night with him, two nights here, two nights there, etc. More and more lately, the kids have expressed the desire to spend more time with me. Every so often, one of them will ask, "Why do we have to spend more time with our dad than with you?" Yesterday was the first time I realized just how tired they are of the whole 'Which house will I sleep in tonight?' thing. Summer is almost here, though, and maybe by the time we have to go back to the school schedule we'll have found a way to work things out better for everyone. I would love to have them come live with me, but this is a situation which I can't control. There is no obvious path to take, so I do nothing until I know what to do about it. And I am grateful with what I have in the meantime.
It sounds so "Duh!" writing it out like that, but it has not been easy to get here. When my ex first told me he was moving my kids halfway across the country from me, I immediately responded with some language which quickly came back to bite me in the ass and I suffered the consequences of those words for more than a year after. There have been plenty of  times I have overreacted to the smallest slight and wound up shooting myself in the foot. Many times, I found myself so hurt by outrageous, unfounded accusations that I readied myself for the long fight. One thing I've come to learn about amends is they're not a one shot thing. Yes, we've got those living amends which we do daily, but when it comes to the other ones on our list, things don't just automatically heal because you had a heart-to-heart with someone.
This is especially true when it comes to people who are unhappy with their own lives. They have seen you in a certain light and will paint you in that way despite any progress you've made. We all create our own social hierarchy, placing ourselves above or below other people (I'm not worth as much as a movie star, but I'm worth more than a bum on the street). We can't help it, it's some automatic response of the ego. Healthy people create more fluid hierarchies – they can see that while one person is more attractive, this other one is smarter, and another one has a better job – each person's place in the hierarchy depends upon what metric we are using to judge at that time. Sick people create very static hierarchies where once a person is judged, no matter what the circumstances, we can't allow them to raise or lower their worth in our minds. When we find out that kid in high school that was a complete tool has become more successful than we have, we begin to question our own worth. We deny his success, claiming there's some horrible other thing going on. Maybe his beautiful wife is cheating on him or he earned his wealth by scamming people. Sick people think sick things and just can't be happy for anyone else.
I know what it's like to live in my own heavily-controlled social hierarchies. I am getting better at seeing myself on the same plane with everyone else, but it is very difficult to break those old impressions of people. It is something I have to actively work very hard to overcome. Finding myself stuck in someone else's rigid hierarchy is difficult – especially when I earned my place at my lowest point. If I had had regular contact with that old high school chum and saw how he had struggled to turn his life around and create something new, then I wouldn't be so resentful of his success because I saw how it was earned. In the same way, I can't avoid those amends which don't come easily. I can't just say, "this is as good as it's going to get," and walk away. If I am not persistent in demonstrating my growth, then my status in their hierarchy will not change and our relationship cannot heal. So, while my kids who spend so much time with me see me as their loving mother, my ex who tries to avoid me like the plague still sees me as a lying, manipulative drug addict attempting to ruin his life despite my repeated attempts to prove otherwise. No one ever said this process would be easy; just that it would be rewarding.
And it has. Today, I have a life I never would have dreamed of. Not because it's so awesome (which it is), but because there are things in my life today that I didn't even know existed. MF does contract work for the non-profit I work for when we're gearing up to put on our big meetings twice a year. She was in the office the other day and asked, "Did you ever imagine you'd have a job like this?" I just laughed and said, "Who ever imagined there WAS a job like this?!" I make good money doing very little actual work, travelling, meeting very interesting people, getting schmoozed by fancy hotels and helping out wounded warriors. Seriously, how awesome is that? I now live in a big, beautiful suburban home with my husband who was worth all the pain we put ourselves through… but just barely. 😉 I have a whole host of friends who would drop everything to help me out if I but said the word. People respect me and my kids love and trust me completely. They ask me all sorts of questions because they know I'll always be honest with them. The best reward, though, is when my ex decides he's going to be a total douche just for the sake of not letting me be right about anything and I can meet that with patience and tolerance. That does NOT come natural to me! Now, I'll call my sponsor and be all, "OMG! You will never believe what he's done now!" but I don't have to overreact anymore. I don't have to react at all. I can go the course I need to go despite the obstacles in my path.
I still struggle with many character defects. For instance, I am totally self-involved. Here, I've now written THREE posts in honor of Mother's Day and have yet to even mention the fact that I actually do have a mother of my own. I do, though, and she's a lovely person. She's been there for me my whole life. I've put her through a lot of nonsense and she doesn't hold it over my head. I plan to call her on Sunday and I even got her a little present for Mother's Day, though it's going to be late. (I don't want to actually do things in a timely manner for fear she'll think I've been replaced by some pod person. Or something.) I've got three mothers-in-law whom I love and one I have not yet met. I no longer have my grandmother who was our family's loving matriarch and the most amazing woman ever. She died during my addiction and I couldn't bring myself to come to her funeral because I foolishly didn't think I deserved to.  (That one still stings.) I have two sisters who have proven themselves as strong single mothers and one more about to be blessed with motherhood a second time. I have come to know many amazing women in the program who have served a motherly role to me at one time or another, and have taught me what true strength and compassion look like. But this Mother's Day, my heart is with a friend who is going through two of the hardest things I've ever had to deal with, both at the same time – being a stepmother and being separated from her child. I pray this time of hardship leads to something truly wonderful. You are still a mother and you are loved.
My name is Laurie and I am a very, very grateful alcoholic this Mother's Day.
Tags: 12 steps, AA, addiction, alcoholism, amends, divorce, forgiveness, love, Mother's Day, recovery, sobriety, social hierarchy
All the news that's fit to print
What's on my mind lately?
What else you got?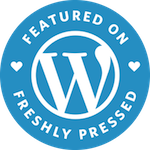 Follow the mobius